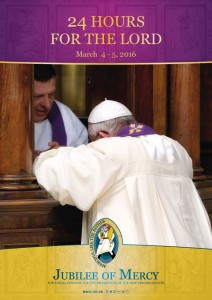 The Holy Father has called for the Universal Church to pause and for each parish to be open for 24 hours.  During this time, St Sharbel's will be open and will offer a period of Exposition of the Blessed Sacrament, Mass, Confession, Adoration of the Blessed Sacrament  and time alone with the Lord.  We will begin on Friday March 4th at noon, and will continue until Saturday March 5th at the same time.
Reminder that we will have the regularly scheduled Lenten Mass at 7:00 pm, but there will be a slight change about time for Confession/Reconciliation — that will begin at 5:45 and go until 6:45 (instead of after Mass).
Parishioners wishing to sign up to stay with the Blessed Sacrament in shifts throughout this time will need to contact Deacon Wadih (click here).